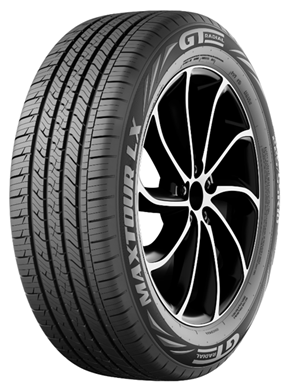 March 13, 2019
Giti Tire Completed a Hat-trick of CNPC Supplier
The 2013 annual tire bid for China National Petroleum Corporation (CNPC) was completed recently, attracting 19 international leading tire manufacturers in this remarkable event. With outstanding records and standards, Giti Tire became an all-bid winner, including bias truck tires, radial truck tires, industrial tires, OTR tire, light trucks and mini car tires, being the CNPC annual tire supplier for the third time.
Giti Tire was also recently named as supplier for the other Chinese energy giant, Sinopec. These clearly presented Giti's strong customer service to their customers.
The bid of CNPC has always been a focus in the tire industry due to its huge volume, diversity of products and high standards of requirement. A spokesperson of Giti mentioned that two major factors, excellent tire quality and professional technical service system, prompted the success of Giti.
CNPC requires the highest standards of tire safety, due to its carriage of oil, natural gas and other dangerous goods. With more diversity in tire categories this year, the review process standard became much more stringent. CNPC engaged a professional evaluation group to ensure objective process and fair results were met.
As Giti has won all CNPC bids twice between year 2011 and 2012, the successful cooperation history and certified quality helped with a better impression from CNPC. In the two years of cooperation, the quality of Giti Tire has been widely recognized. "No adverse reactions, no complaints, good quality" concluded CNPC's high praise of Giti products.
With huge importance on the technical support and after-sales service capabilities of the bidders, professional service system is the main reason for the smooth cooperation between CNPC and GITI again.
In order to provide better services for the customers, Giti set up a specialized customer support team. In the two-year collaboration, GITI's professional service, timely response to the technical requirement and professional training, met all aspects of CNPC's demand, resulting in a positive impression from the evaluation team.
Excellent product quality and professional technical service are the main reasons of GITI being the popular choice among the large Group customers. Winning the bids of two energy giants in China fully represents Giti's strong capabilities as a top brand.