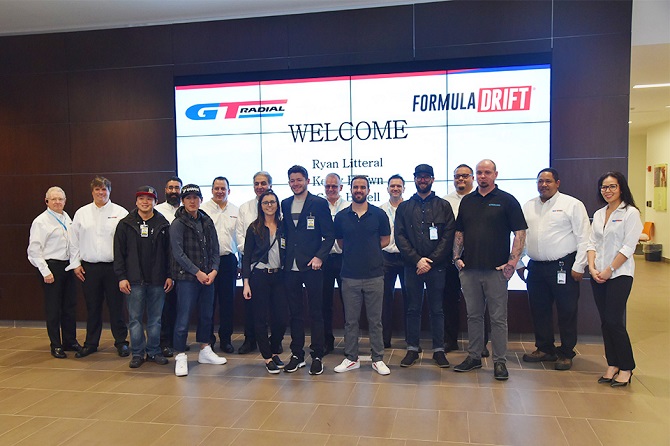 February 17, 2020
GT Radial Returns To Formula DRIFT in North America in 2020
Giti Tire has announced itself return to Formula DRIFT, North America's professional drifting competition in 2020, using the GT Radial brand for the racing series.

The brand has been in the US market for more than 25 years and proven to deliver quality, performance, durability and value. Furthermore, several GT Radial product lines are produced in the company's newest manufacturing plant in South Carolina. Joining Formula DRIFT will allow GT Radial to demonstrate its engineering capabilities and product performances in the most extreme conditions for tires.

GT Radial SX2 RS tires will be available in the North America market, as well as to drifting enthusiasts worldwide.

For it's comeback, three up-and-coming drivers officially joined the GT Radial Formula DRIFT team at the company's South Carolina plant recently and witnessed firsthand the production of the GT Radial extreme performance SX2 RS tires they will be competing on. The day's events included an introduction of the drivers to senior management, the R&D team, South Carolina's plant production team, and an official signing ceremony. The drivers toured the plant and R&D center and enjoyed an up close and personal look at how tires are made.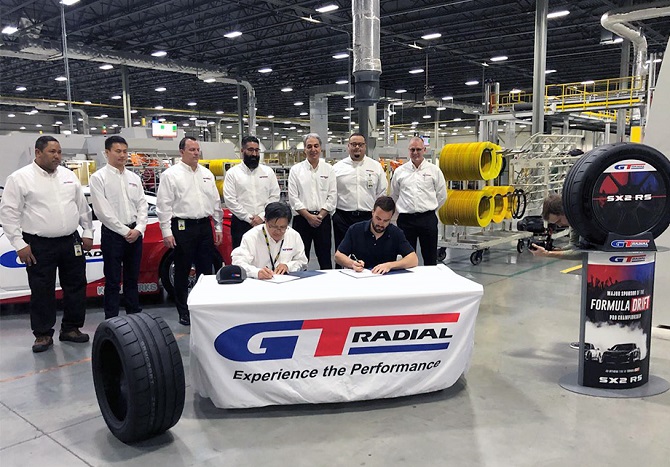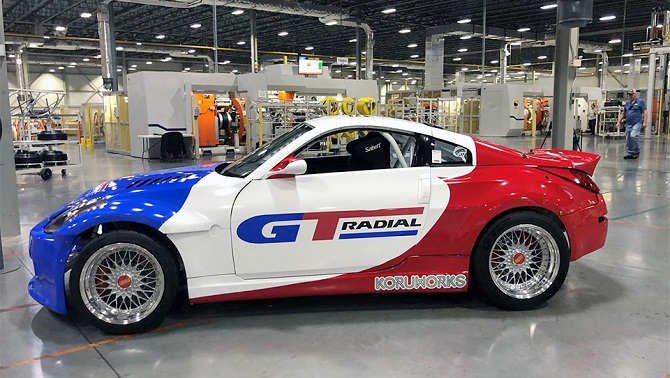 About Giti Tire

Giti Tire Group (headquartered in Singapore) has roots in the tire business going back to 1951 and is now one of the world's largest tire companies. Giti Tire produces a broad range of tire products, serving major original equipment vehicle manufacturers, auto-service outlets, motorsports teams, tire dealers, and consumers in more than 130 countries worldwide. The company has eight production centers in three countries, including a newly opened tire factory in South Carolina, USA.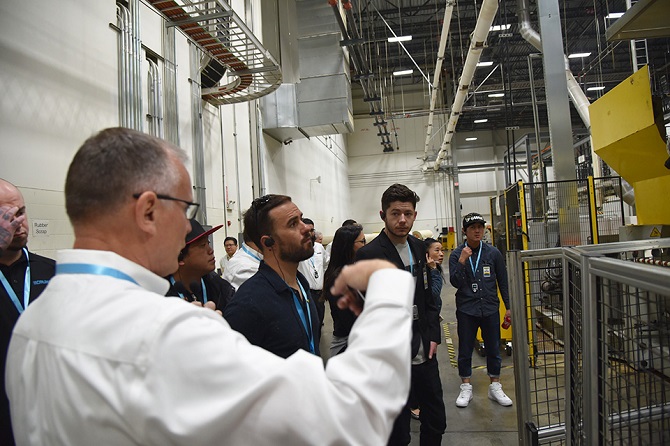 In addition to its wide network and motorsports presence, Giti Tire is also heavily focused on green production and community efforts, including participation in local education and environmental efforts to create a better society.

Find out more at www.giti.com/corp